Driving Instructor training - Train to become a driving instructor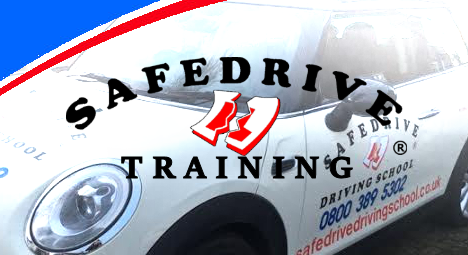 Welcome to Safedrive Training!

We offer a range of high quality driving instructor courses local to YOU, using our vast national network of trainers.

We understand the frustration of trying to find the right course to become a driving instructor, and we know there is nothing more useful the someone to discuss it with. If you would like us to talk it through with you step by step just call us on 0800 389 5302 and we would be more than happy to help you.
Why Safedrive Training?
-We're local to you!

-Personal training!

-Bespoke packages to suit you!

-Pay as you go or all at once!


-Part one, Part two, Part three and all in one courses!

-Plan your course around your lifestyle!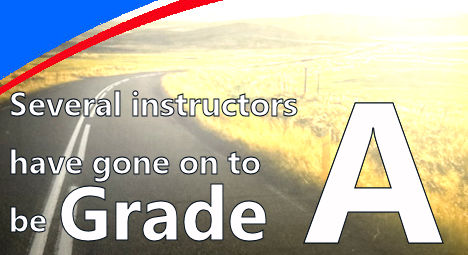 Safedrive Training has been helping people like you realise their dreams of becoming a high quality Driving Instructor for well over a decade now.
If you're looking for freedom to run your own business, choose your own working hours, and the satisfaction of changing peoples lives, then becoming a driving instructor could be the best career move for you!
Our trainees tell us that the best thing about our Approved Driving Instructor training (ADI Training,) is how easily you can fit it around your commitments.
NO PREVIOUS EXPERIENCE NEEDED!

We offer you a chance to 'Earn as you learn' and become a Potential Driving Instructor (PDI,) with our parent company Safedrive Driving School. With this pink license and PDI sponsorship you will be given the opportunity to teach real pupils, and gain invaluable experience to pass the part three test!
WE OFFER PARTS 1, 2, AND 3!
One of our specialties for part 2 and 3 is our "rescue work" These is where trainees swap training providers and join us as they may be unhappy or results of their previous training. We have turned around several trainees who have previously failed parts 2 and 3, and in turn have become successful ADI's. We also provide remedial work for ADI's coming up for their check tests!

Contrary to other major training providers we tailor each course to suit the individual. We know to get the best results you have to work from a plan which has been moulded around your strengths and weaknesses. We will craft a course which will easily fit around your lifestyle and your commitments, allowing you to get the full experience. We will cover evenings, weekends, and even intensive courses if you wanted us to.
We also offer great rates for Pay as You Go instruction, or we can offer discounts on our all in one courses. If you would like to discuss this further you can give us a call on 0800 389 5302. We will make sure we meet your exact needs.

"The reason I decided to join Safedrive was because the staff were all very honest with me and spent a long time going through all of the disadvantages and low points I would experience when becoming a driving instructor / PDI as well as all of the plus points whereas no other school spared a thought for this. They also told me to go away and take as much time as I needed before making my decision. Six years later and I have never looked back. From joining Safedrive as a PDI, I am now training PDI's myself and still loving it!"
Gavin Bradley, ADI
"I started with Safedrive in August 2010 as a PDI and can honestly say if it was not for the help I received from the team in the office I would probably not be an ADI now. Their help and advice throughout my training has been second to none. If anyone is thinking of becoming a driving instructor, I could not recommend Safedrive highly enough."
Tom Gerrard ADI
Call today and arrange a no-obligation trial session so you can see we are the training provider for you.
training@safedrivedrivingschool.co.uk